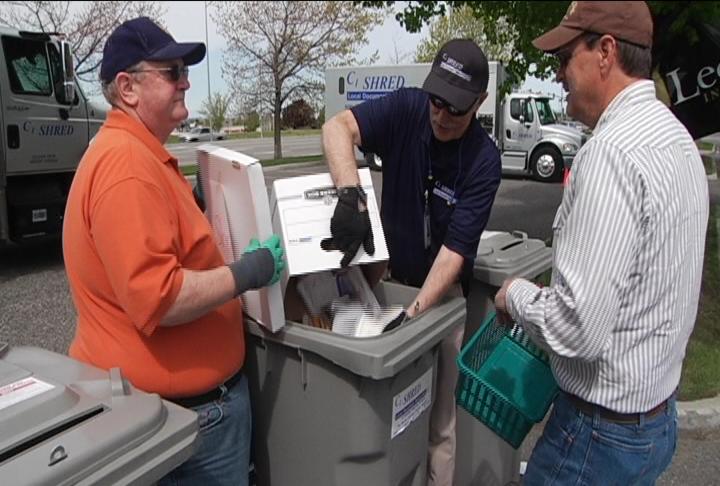 KENNEWICK, Wash.- Tri-Cities Crime Stoppers held an identity theft awareness shred day event in Kennewick and Richland Saturday. People could bring their outdated financial records, bank statements and other personal files down to the shredding locations in the target parking lots.
The files were then immediately shredded and disposed of on site. According to crime stoppers they've helped about three thousand people shred their documents.
"It is just a way for people to get rid of those things that may come back to haunt them if they don't get rid of them in a proper way," said Mike Blatman of Tri Cities Crime Stoppers. "We don't want anybody to be the victim of identity theft and one of the best ways to keep from doing that is getting rid of things like old check books, old bank statements and things of that nature."
This is the fifth year crime stoppers has held this event.