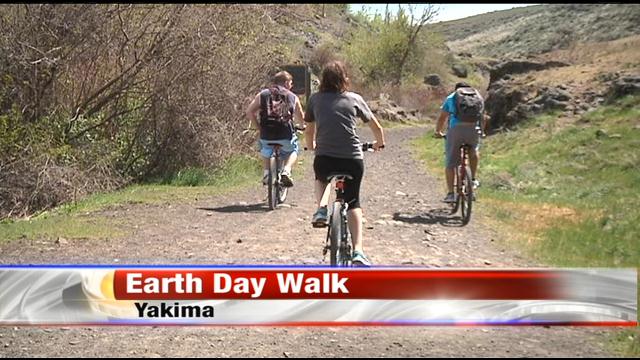 YAKIMA, Wash.--Yakima's Cowiche Canyon Conservancy got a jump start on Earth Day celebrations.
More than 100 people participated in the Annual Earth Day Walk Sunday.
The hike started at the Weikel Road Trailhead, and as people walked they'd come across different demonstrations by experts. They learned about butterflies, fish, birds and the geology of this unique habitat.
Volunteers said only about 20 percent of the shrub-steppe in Washington State is still intact and Cowiche Canyon is a key part of that.
"We want people to come out and see what treasures we have here," said Betsy Bloomfield, the Executive Director for the Cowiche Canyon Conservancy. "Enjoy it. Bring their families, learn something important. As we learn we value so we want to create a value for why this is so important to all of us in Yakima."
Bloomfield said they've just signed an agreement with the City of Yakima to promote outdoor recreational tourism. The hope is to attract more people to the canyon, which will ultimately help local businesses and boost our economy.