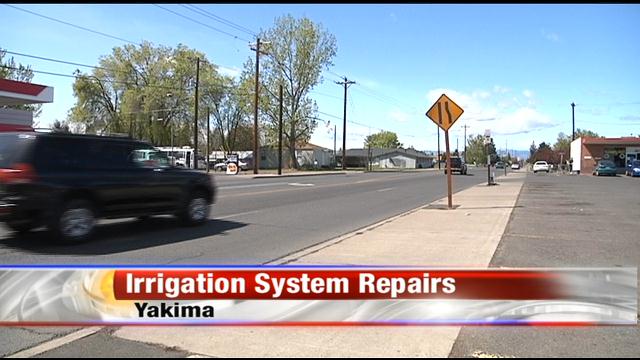 YAKIMA, Wash.--Repairs to Yakima's King Street Irrigation System will start Monday.
The system was temporarily shut down on Friday to fix the pipeline that supplies water.
Homes that were primarily affected range from West Mead Avenue to West Pierce Street between 3rd Avenue and Cornell Avenue.
Maintenance is expected to be done by the end of the week.