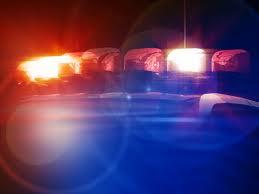 EASTON, Wash. - A woman from Easton is facing disorderly conduct charges after deputies say she caused a ruckus on I-90.
Kittitas County Sheriff's Deputies say early Sunday afternoon, drivers called 911 and said the woman, 29 year old Yvonne Allen, was running through traffic, throwing rocks at cars and running in front of them.
A driver was able to stop traffic, and a US Forest Service Officer tried to calm Allen down, but she kept running away. The officer says fearing for her safety, he tackled her in the median and held her down until deputies arrived.
Deputies say Allen fought with them until they secured her in an ambulance, and paramedics took her to the hospital in Ellensburg.
Deputies later booked her into the county jail for disorderly conduct, where they say the corrections staff at will be working with the court and mental health workers to get Allen the help she needs.