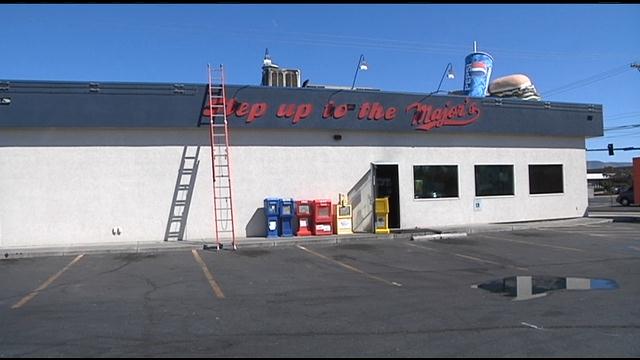 YAKIMA, Wash.--A fire destroyed the inside of a popular Yakima restaurant early Monday morning.
Firefighters said Major's on 3rd Avenue and Washington Avenue caught fire around 3:30 a.m.
Crews said the flames started in the kitchen area, possibly from a still hot grill rag.
Firefighters said there was significant smoke and heat damage throughout the building. They estimate it will between six to eight months for the business to get up and running again.
"It's tough to take when you look into something you care so much about and it's completely gone," said part-owner Steve Calhoun. "But honestly it's just a building, and we're just thankful that nobody was hurt."
Firefighters don't have an estimate on the cost of the damages yet.
The owners said Major's on Lincoln Avenue is still open for business.