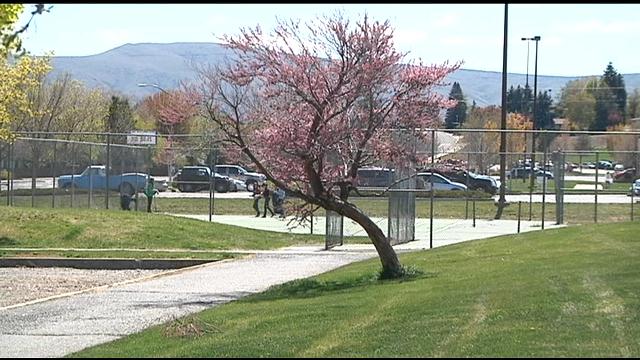 YAKIMA, Wash.--West Valley Junior High Students put aside their textbooks Monday to help clean up the community.
More than 150 seventh graders picked up trash at the West Valley Community Park and released salmon into Wide Hollow Creek.
Organizers said the kids found lots of cigarette butts, paper, animal waste and carpets in and along the creek.
"The kids are just going this isn't right, this is all wrong," said West Valley Science Teacher Midge Yergen. "I think that it really has an impact on them, and what's even more of an impact is right now they should be realizing that they're making a difference."
After Monday, kids will have cleaned the acreage between 80th and 72nd Avenues.
Students said they like having the chance to give back to their neighborhood.