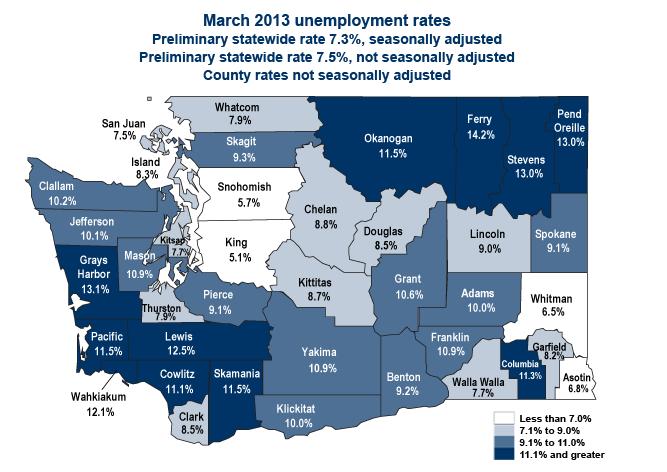 KENNEWICK, Wash. - The March Jobs report by counties in Washington State shows shrinking unemployment rates throughout our region.
Benton County's unemployment rate went down 0.9% from February to 9.2%.
Franklin County decreased by 1.6% to 10.9%.
Yakima County went down by 1.4% to 10.9%.
The unemployment rate in Walla Walla County decreased by 0.7% to 7.7%, and in Kittitas County, unemployment decreased by 1.1% to 8.7%.
To learn more information about the March job report, click here.