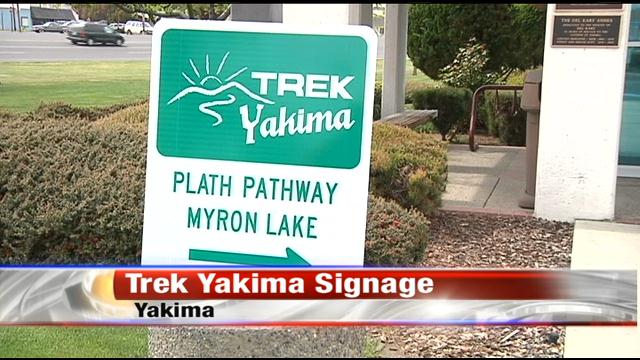 YAKIMA, Wash.--The city of Yakima revealed some brand new signage Tuesday, which should help make things a bit easier for visitors.
The "Trek Yakima" campaign is designed to easily direct people to local attractions.
Ken Wilkinson, the Parks and Recreation Manager, said approximately 30 signs will be placed around Yakima over the summer.
"We have great recreation facilities through the Greenway, through Cowiche Canyon, through the city parks, the city facilities," said Wilkinson. "Let's get people there."
Wilkinson said he wants to make it clear that Trek Yakima is not a new logo for the Greenway or Cowiche canyon. It just encompasses leisure activities that are already in place.