Two Yakima Valley Educators Visit White House for Big Honor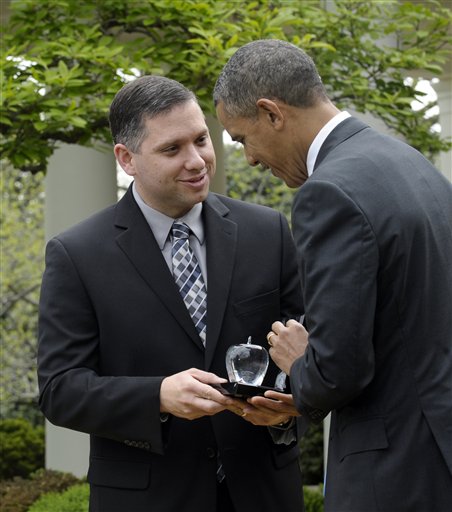 ZILLAH, Wash.-- A pair of big honors and a visit to the White House for two Yakima Valley educators Tuesday.

Jeff Charbonneau, a teacher at Zillah High School, and Trevor Greene, the principal at Toppenish High School both won national awards.

This is the first time a teacher and principal from the same state have won these national awards in the same year and some local educators say that could mean big things for other Yakima Valley schools.

"Educators like Jeff and every one up here today, they represent the very best of America," said President Obama.

"I think that having a principal of the year and a teacher of the year at a national level does bring some really good attention to our region," said Mike Brown, science education coordinator with ESD 105.

Brown says not only does the recognition put local schools on the map, but it could also help them when they apply for grants and funding to continue to expand thriving programs like engineering and robotics classes. Programs pioneered by teachers like Charbonneau.

"We have a lot of needs for making those opportunities available to a lot of kids in our region," Brown said.

Brown says he regularly reaches out to teachers and administrators like Charbonneau and Greene to find out what's working for them, taking those techniques to other schools to help students across the valley.

ESD 105 officials say they're hopeful the awards will help them secure more money in the near future. But they say whatever happens they're extremely proud of both Jeff Charbonneau and Trevor Greene.