Academic All-Star: Aylin Moreno of Chiawana High School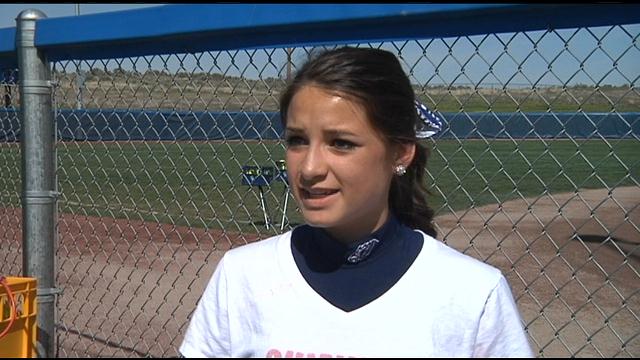 PASCO, Wash. -- Chiawana High School senior Aylin Moreno challenges herself taking AP physics and AP statistics. She plans to study mechanical engineering at Washington State University.
"You understand how the world works. It's when you study engineering or mechanical engineering you know how everything works, Your car breaks down you probably know how to fix it. You see a problem, you can fix it," Moreno said.
"I really think she will be successful in life. She -- again if you've got a good work ethic out here on the field or in the classroom, that's going to carry over in all aspects of life," added Paul Antonovich, Chiawana softball head coach.
Moreno plays varsity softball and soccer, maintaining a 3.9 GPA this year, a 3.5 overall. Moreno wants to be an inspiration as much as those who inspire her.
"My parents because they have really high expectations of me. Myself because I want to encourage Hispanic women to do really good in everything they do," Moreno said.
That work ethic also inspires Moreno's teams.
"She's asked for extra repetitions sometimes. She is always asking for help. 'What am I doing wrong, coach? What can I do better?' So she's always asking, kind of like a sponge, just sucking up everything we can give her," Antonovich said.
To nominate a local senior student-athlete, or to see other Academic All-Stars, click here.