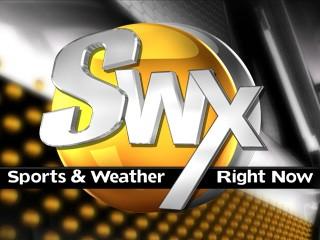 ZILLAH, Wash. -- Wednesday Seahawks receiver Golden Tate helped Zillah Middle School celebrate its Fuel Up to Play 60 program. Todd Reed set up the fitness and nutrition program at Zillah when it was short on gym equipment and healthy foods. Tate and the students had a lot of fun and played games. Zillah packed the gym and appreciates having a pro athlete help get the message across.
"It's awesome. I never would have thought Golden Tate coming to our school. A lot of people don't know the name Zillah. So to have someone of his star appeal, he's one of the an elite receivers I feel in the NFL. We're blessed to have him," Reed said.
"I think it's important to hear from someone other than your parents how important it is to eat healthy and fuel your body. So you can give more energy out," Tate added.
Tate went on to tell students he would show off the Zillah t-shirt he received if the Seahawks win the Super Bowl.