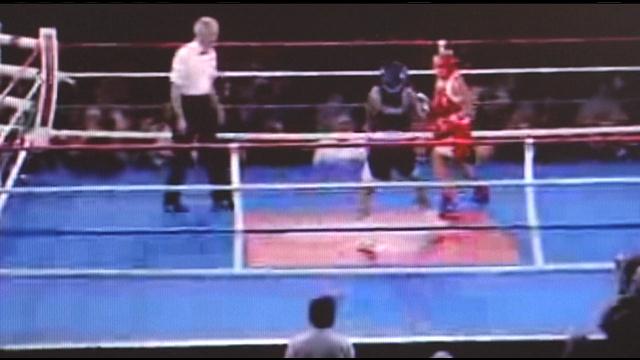 PASCO, Wash. - A decorated Olympian will make a special appearance this weekend in Pasco at the Latino Business, Consumer, and Career Expo.
This Sunday for Cinco de Mayo the Latino Business, Consumer, and Career Expo will be taking place at the TRAC in Pasco, from noon to 6:00 p.m. There will be fashion shows and over 100 companies interacting with the growing Latino market.

The expo will also feature Marlen Esparza as the celebrity guest.

Marlen Esparza made history at the 2012 London Olympics by becoming the first U.S. female boxer to win a round as well as the first to medal with a bronze. This was the first time women's boxing was added as an Olympic sport.

Marlen Esparza has been ranked #1 in the U.S. for the last seven years. Esparza will return to the Olympics in Rio de Janeiro in 2016.
"Reaching out to the community and telling them, hey, there are some positions opening up here coming soon, so we're accepting applications. We'll be there having some good tacos, also bring your resumes, be ready for that because we're going to be accepting applications," said owner of Fiesta Mexican Restaurant, Isidro Ortiz.
The expo was designed to showcase the vitality of the Latino market. Entrance to the event is free and open to all the community.