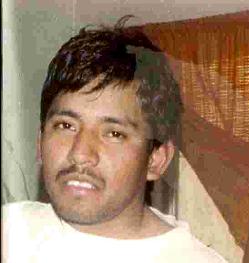 PASCO, Wash. - Tri-Cities Crime Stoppers, Police and Franklin County Prosecutors need your help finding a man wanted for kidnapping in the first degree.
Officers say 44-year-old Juan Carlos Vargas, also known as Juan C. Hernandez, was last living in Pasco.
Prosecutors charged Vargas with kidnapping back in 1999, for the 1998 disappearance of his wife, Lucia Vargas. Investigators believe Vargas fled to Mexico after the incident, and they're trying to bring him back to the Tri-Cities.
Prosecutors say they are no new developments in the case, but they're asking for public help in the off-chance that Vargas has moved home.
Police he say he's Hispanic, 5'07", about 130 pounds with black hair and brown eyes.
Tri-Cities Crime Stoppers pays a cash reward up to $1000 for any information that leads to an arrest for felony crimes.
If you have information and would like to make an anonymous tip, call Tri-Cities Crime Stoppers at 586-TIPS or 1-800-222-TIPS. You can also text TIP411 to 25735.