NEW DETAILS ON KHQ.COM: 17-Year-Old Leads Police On High Speed Chase Reaching Speeds Of 100mph!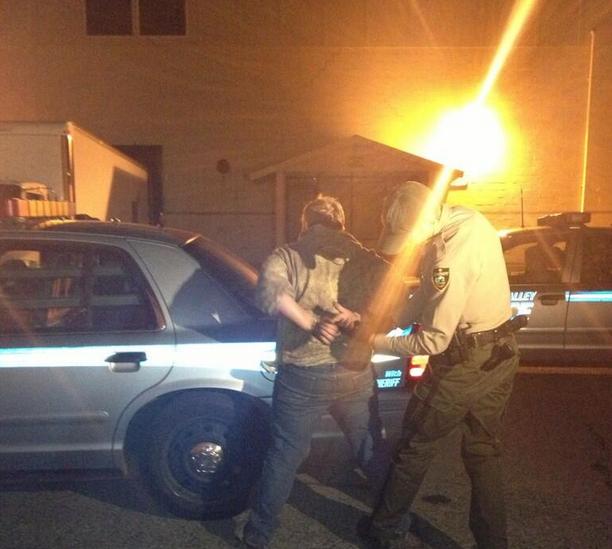 17-year-old driver who led police on high speed chase is currently being held in the Juvenile Corrections Facility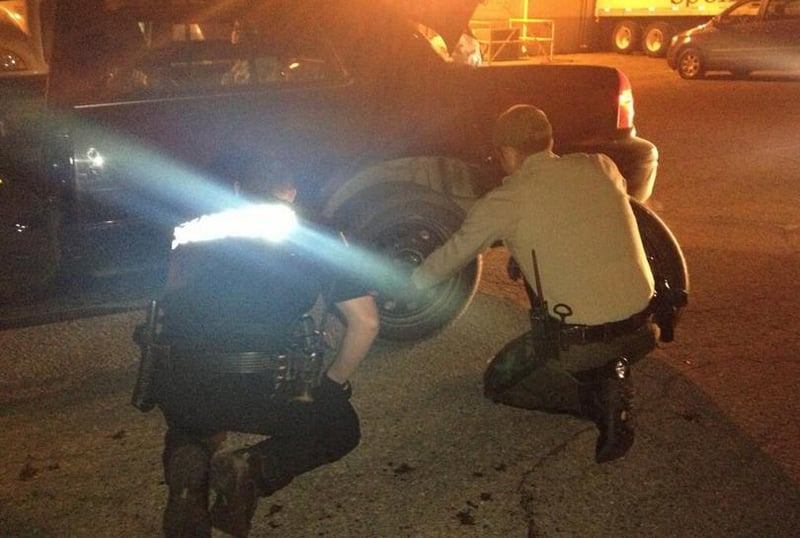 Officers inspect one of two patrol cars that broke down during the chase.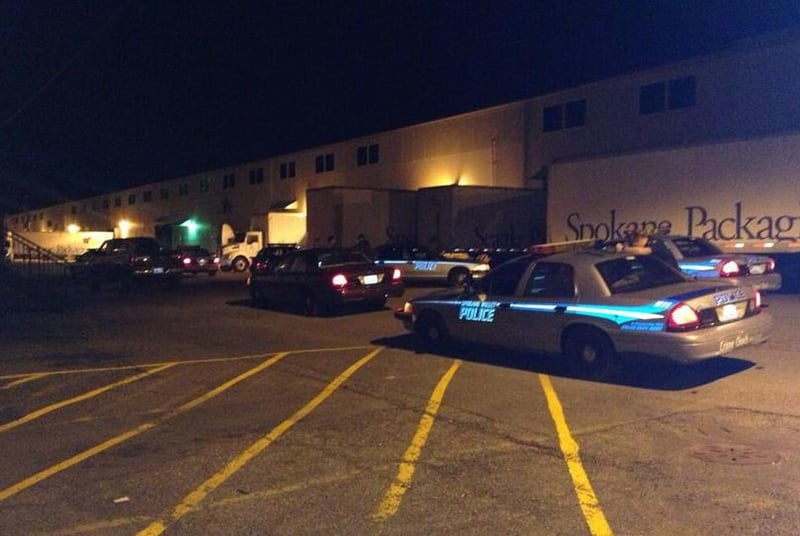 This was the scene when KHQ crews arrived.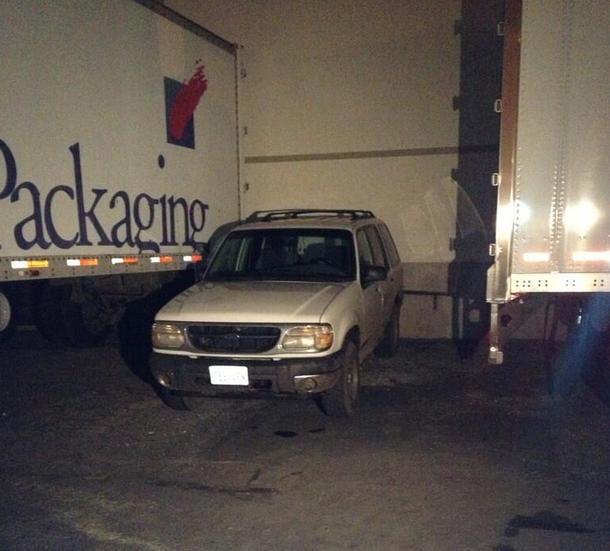 This is the Blazer, owned by parents of one of the kids who led police on the chase.
Most Popular Stories

Most Popular Stories

More>>

SPOKANE, Wash. - Update: Detectives have identified the woman found in the Spokane River September 15 just hours after releasing a rending of what she may have looked like. Detectives continue to work to determine what occurred prior to her death.

>>

SPOKANE, Wash. - Update: Detectives have identified the woman found in the Spokane River September 15 just hours after releasing a rending of what she may have looked like. Detectives continue to work to determine what occurred prior to her death.

>>

HAYDEN, Idaho - Old Glory flies triumphantly above Hayden Meadows Elementary. But, every day at the end of school, three keepers of the flag make sure she's in safe hands. Fifth graders Naylan Tuttle, Jack LeBreck, and Casey Dolan go through the steps necessary to make sure the U.S. flag is properly folded and stored without it ever touching the ground.

>>

HAYDEN, Idaho - Old Glory flies triumphantly above Hayden Meadows Elementary. But, every day at the end of school, three keepers of the flag make sure she's in safe hands. Fifth graders Naylan Tuttle, Jack LeBreck, and Casey Dolan go through the steps necessary to make sure the U.S. flag is properly folded and stored without it ever touching the ground.

>>

SPOKANE, Wash. - Initiative-1639 has been the root of controversy ever since supporters began asking for signatures. It became even more complicated when the Washington Supreme Court overturned a Thurston County judges decision after the judge initially threw out over 300,000 signatures saying the petition didn't follow election law claiming it was unreadable.

>>

SPOKANE, Wash. - Initiative-1639 has been the root of controversy ever since supporters began asking for signatures. It became even more complicated when the Washington Supreme Court overturned a Thurston County judges decision after the judge initially threw out over 300,000 signatures saying the petition didn't follow election law claiming it was unreadable.

>>

SPOKANE, Wash. (AP) - A new 100-bed psychiatric hospital is coming to Spokane. The Inland Northwest Behavioral Health hospital, which opens to patients in October, will have about 200 employees. The Spokesman-Review says the $33 million facility will be split into four units, each with 25 beds for inpatient services. One unit will be reserved for adolescent patients between the ages of 13 and 17.

>>

SPOKANE, Wash. (AP) - A new 100-bed psychiatric hospital is coming to Spokane. The Inland Northwest Behavioral Health hospital, which opens to patients in October, will have about 200 employees. The Spokesman-Review says the $33 million facility will be split into four units, each with 25 beds for inpatient services. One unit will be reserved for adolescent patients between the ages of 13 and 17.

>>

PLAYA VISTA, Calif. - A contractor was caught on camera creeping through children's clothing at a home in Playa Vista, California. According to NBC Los Angeles, the repairman came to Jason Cooper's condo to fix several scratches in the hardwood floors. But Cooper could never fathom what he would later find on his security camera, which is positioned in clear view on his daughter's crib.

>>

PLAYA VISTA, Calif. - A contractor was caught on camera creeping through children's clothing at a home in Playa Vista, California. According to NBC Los Angeles, the repairman came to Jason Cooper's condo to fix several scratches in the hardwood floors. But Cooper could never fathom what he would later find on his security camera, which is positioned in clear view on his daughter's crib.

>>
Top Stories from KHQ

Home

More>>

SPOKANE, Wash. - Initiative-1639 has been the root of controversy ever since supporters began asking for signatures. It became even more complicated when the Washington Supreme Court overturned a Thurston County judges decision after the judge initially threw out over 300,000 signatures saying the petition didn't follow election law claiming it was unreadable.

>>

SPOKANE, Wash. - Initiative-1639 has been the root of controversy ever since supporters began asking for signatures. It became even more complicated when the Washington Supreme Court overturned a Thurston County judges decision after the judge initially threw out over 300,000 signatures saying the petition didn't follow election law claiming it was unreadable.

>>

MEAD Wash. - Dale Baker takes time out of his busy schedule to make sure the Peone Cemetery in Mead right off of North Bruce Road is well cared for "It's a personal thing to me to volunteer here to keep something up that's important to everybody in this community," said Volunteer Dale Baker Baker has relatives and friends who are buried in the over 100-year-old cemetery.

>>

MEAD Wash. - Dale Baker takes time out of his busy schedule to make sure the Peone Cemetery in Mead right off of North Bruce Road is well cared for "It's a personal thing to me to volunteer here to keep something up that's important to everybody in this community," said Volunteer Dale Baker Baker has relatives and friends who are buried in the over 100-year-old cemetery.

>>

RICHLAND, Wash. (AP) - High winds toppled a tree limb and a concrete light post at two festivals in the Tri-Cities, killing one woman and sending two other people to a hospital. The Tri-City Herald reports that sustained winds of 18 mph (29 kmh) and gusts of up to 25 mph (40 kph) knocked down a tree limb at Ye Merrie Greenwood Renaissance Faire on Saturday afternoon, killing a woman.

>>

RICHLAND, Wash. (AP) - High winds toppled a tree limb and a concrete light post at two festivals in the Tri-Cities, killing one woman and sending two other people to a hospital. The Tri-City Herald reports that sustained winds of 18 mph (29 kmh) and gusts of up to 25 mph (40 kph) knocked down a tree limb at Ye Merrie Greenwood Renaissance Faire on Saturday afternoon, killing a woman.

>>

LAWRENCE, Mass. (AP) - Authorities say Columbia Gas has agreed to compensate its customers for all losses related to a series of gas explosions and fires in Massachusetts' Merrimack Valley. Town officials in Andover announced Saturday that the utility company will pay claims related to bodily injury, property damage, disruption of business and other inconveniences caused by loss of gas service.

>>

LAWRENCE, Mass. (AP) - Authorities say Columbia Gas has agreed to compensate its customers for all losses related to a series of gas explosions and fires in Massachusetts' Merrimack Valley. Town officials in Andover announced Saturday that the utility company will pay claims related to bodily injury, property damage, disruption of business and other inconveniences caused by loss of gas service.

>>

WASHINGTON (AP) - Lawmakers have scuttled a plan to prohibit airlines from charging "unreasonable" fees for changing or canceling tickets. But U.S. House and Senate leaders say they will direct the Federal Aviation Administration to set minimum dimensions for passenger seats as part of a new spending bill. The bill also prohibits airlines from removing passengers against their will from overbooked flights.

>>

WASHINGTON (AP) - Lawmakers have scuttled a plan to prohibit airlines from charging "unreasonable" fees for changing or canceling tickets. But U.S. House and Senate leaders say they will direct the Federal Aviation Administration to set minimum dimensions for passenger seats as part of a new spending bill. The bill also prohibits airlines from removing passengers against their will from overbooked flights.

>>

DELAND, Fla. (AP) - A Florida man is facing a felony charge after authorities say he told a television station and sheriff's deputies that he was going to shoot down the sheriff's helicopter if it didn't stop flying over his house. The Daytona Beach News-Journal reported Saturday that 54-year-old Robert Moni is charged with making a false report of a bomb, arson or weapon of mass destruction.

>>

DELAND, Fla. (AP) - A Florida man is facing a felony charge after authorities say he told a television station and sheriff's deputies that he was going to shoot down the sheriff's helicopter if it didn't stop flying over his house. The Daytona Beach News-Journal reported Saturday that 54-year-old Robert Moni is charged with making a false report of a bomb, arson or weapon of mass destruction.

>>

LONDON (AP) - British regulators say Comcast has beat 21st Century Fox in a rare auction that allowed both sides to bid for European broadcaster Sky. After three rounds of bidding behind closed doors, Comcast offered the higher price of 17.28 pounds ($22.58) per share, the equivalent of nearly 30 billion pounds ($39 billion). Fox offered 15.67 ($20.47) per share.

>>

LONDON (AP) - British regulators say Comcast has beat 21st Century Fox in a rare auction that allowed both sides to bid for European broadcaster Sky. After three rounds of bidding behind closed doors, Comcast offered the higher price of 17.28 pounds ($22.58) per share, the equivalent of nearly 30 billion pounds ($39 billion). Fox offered 15.67 ($20.47) per share.

>>

SAN SEBASTIAN, Spain (AP) - Actor Danny DeVito has been honored with a lifetime achievement award at Spain's most prestigious film festival in the northern coastal city of San Sebastian. DeVito, 73, received the award from the San Sebastian International Film Festival during Saturday's gala. The American comic film star is promoting the animated children's film "Smallfoot" at the festival.

>>

SAN SEBASTIAN, Spain (AP) - Actor Danny DeVito has been honored with a lifetime achievement award at Spain's most prestigious film festival in the northern coastal city of San Sebastian. DeVito, 73, received the award from the San Sebastian International Film Festival during Saturday's gala. The American comic film star is promoting the animated children's film "Smallfoot" at the festival.

>>

WASHINGTON (AP) - Lawyers for the woman who's accusing Supreme Court nominee Brett Kavanaugh of a sexual assault decades ago when they were teenagers say they've accepted the Senate Judiciary Committee's request for her to tell her story. But attorneys for Christine Blasey Ford say in a letter to the committee's Republican majority that they want to set up a time later Saturday to keep discussing terms of Ford's appearance.

>>

WASHINGTON (AP) - Lawyers for the woman who's accusing Supreme Court nominee Brett Kavanaugh of a sexual assault decades ago when they were teenagers say they've accepted the Senate Judiciary Committee's request for her to tell her story. But attorneys for Christine Blasey Ford say in a letter to the committee's Republican majority that they want to set up a time later Saturday to keep discussing terms of Ford's appearance.

>>

NEW YORK (AP) - The Washington Post. Time Magazine. The Atlantic. The Village Voice. The Los Angeles Times. All American media icons, all bought by billionaires in the past half decade. Some are thriving. One died. On the rest, the jury's still out. Still, for beleaguered news organizations the prospect of a deep-pocketed savior - even from the very same tech industry that has kneecapped the media's traditional business model - is all but irresistible.

>>

NEW YORK (AP) - The Washington Post. Time Magazine. The Atlantic. The Village Voice. The Los Angeles Times. All American media icons, all bought by billionaires in the past half decade. Some are thriving. One died. On the rest, the jury's still out. Still, for beleaguered news organizations the prospect of a deep-pocketed savior - even from the very same tech industry that has kneecapped the media's traditional business model - is all but irresistible.

>>