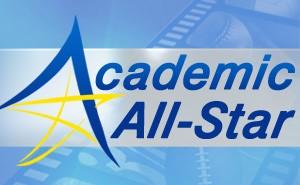 KENNEWICK, Wash. -- Southridge High School senior Andrew Nett ranks at the top of his senior class. Nett plays baseball and football while taking three AP classes.
"It's tough. You got the nights where you're staying up until 2 a.m. But there's also nights where you're going to bed at 10 because you're lazy and you decide you don't want to do anything. As long as you don't procrastinate it doesn't get too bad most of the time," Nett admitted.
"I think it comes down to his commitment to the education piece of the deal. He's obviously a bright young man that see beyond the sports fields," Southridge baseball head coach Tim Sanders added.
That vision will take Nett to the University of Washington with an Air Force ROTC scholarship.
"I'm kind of interested in flying, so maybe I can get behind a big old jet or something. I'm going to get an engineering degree and we'll see what happens after that," Nett said.
Nett brings leadership to his team, especially in playoff season.
"It's just about every step. A little bit ago I got a text from him, asked if the gate would be open. We had early release. He wanted to come hit. I show up down at the yard, he's got a hose in his hand, he's watering the infield and taking the steps he does," Sanders said.