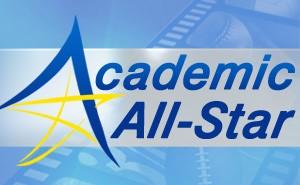 KENNEWICK, Wash. -- Kennewick High School senior Clayten Ayres ranks fourth in his class with a 3.97 GPA. This year he was all-conference in baseball and football.
"He's a prime example, you can't be a dummy. You can't be a dummy and be successful in sports. You have to be an intelligent person. In order to be out here, it's a privilege, not a right. You got to earn that right by doing well in the classroom," Kennewick baseball head coach A.J. Marquardt said.
"There's always that strive to get better," Ayres added. You got to be better than the person next to you because once you get into college, the person next to you might be the one that takes your job later in life."
Ayres wants that future job to be in accounting. He will continue his education and baseball career at Walla Walla Community College.
"When I was younger my parents -- we own our own business -- and my mom sat down with an accountant. I just saw her doing the number crunching. From then I like it," Ayres said.
At Kennewick High School, Ayres is also involved with DECA, Mock Trial and NHS.
"Not only is he a highly intelligent kid, he's got a lot of pride in what he does. So he takes a lot of pride in anything he's doing. He has a lot of pride, whether it be the classroom, baseball field," Marquardt said.