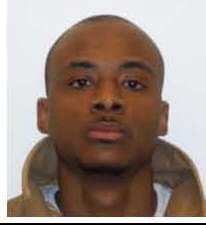 KENNEWICK, Wash. - The Benton County Sheriff's Office needs your help finding this man.

Deputies say 22-year-old Jerome Lionel Pleasant is a transient from Kennewick. He is wanted for failing to register as a sex offender and also has two warrants out for his arrest.

Pleasant is 6'0", 153 lbs., with black hair, and brown eyes.

Anyone with information can call CrimeStoppers at 586-tips or 1-800-222-tips.