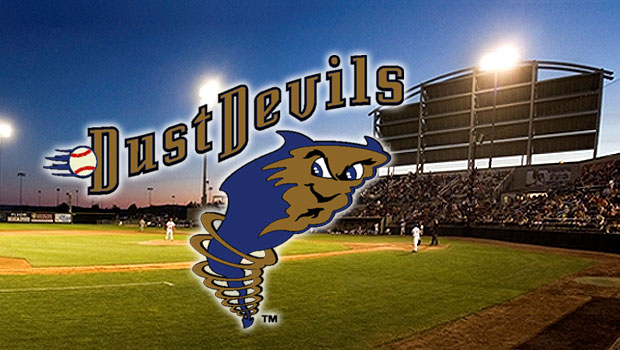 From Tri-City Dust Devils
EUGENE, Ore. -- The bats went silent for the Tri-City Dust Devils on Thursday night as team dropped the series opener to the Emeralds 3-0. The defeat was first shutout of the season for the Dust Devils. All three runs scored by the Emeralds were by runners who reached base after being walked by Tri-City starter Jayson Aquino, who was tagged with the loss.
The five-game series with the Emeralds at PK Park continues on Friday night. Tri-City will send righty Johendi Jiminian to the mound.