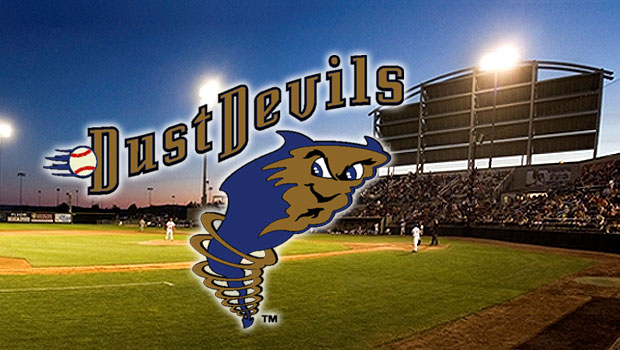 PASCO, Wash. - Eleven games into the Dust Devils season and Tri-City holds a 5-6 record.
Tuesday night the Dust Devils return home after a rough road trip, set to host the Everett Aquasox for three games. It's only the Dust Devils' second home stand of the season so far. Everett holds a solid 9-2 record, and the Dust Devils know the Aquasox do a lot of things well.
"They're obviously a tough opponent, they're guys that are up there, they play hard every single pitch and they use all 27 outs. I think the one thing they do exceptionally well is from their pitching standpoint, they throw strikes they attack hitters they don't shy away from contact. They just fort of go at it, they locate their pitch and I think that's the one thing that stood out to me especially from playing them 3 games up there in Everett," said Drew Saylor, Dust Devils manager.