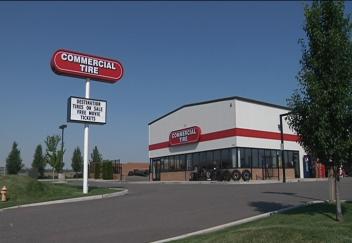 KENNEWICK, Wash., -- The new $350,000 Commercial Tire project on West Clearwater Avenue in Kennewick is now open.

CLA Holdings LLC owns the land and built the 4,000 square-foot facility.

G2 commercial construction was general contractor for the project and Ed Luebben of Meier Architecture designed the facility.

Commercial Tire is a family-owned business with locations in Idaho, Oregon, Utah and Washington. They offer passenger, truck, agriculture and off-road tires as well as mechanical services including alignments, oil changes, brakes and shocks.

"We like to build a relationship with our customers," says Regional Manager Thad Sturtevant. "We want to do business with them time and time again, not be the cheapest option out there and get their business one time. We want to build a relationship with them and do business with them over the years."

Read about more new businesses and new buildings at TriCitiesBusinessNews.com.