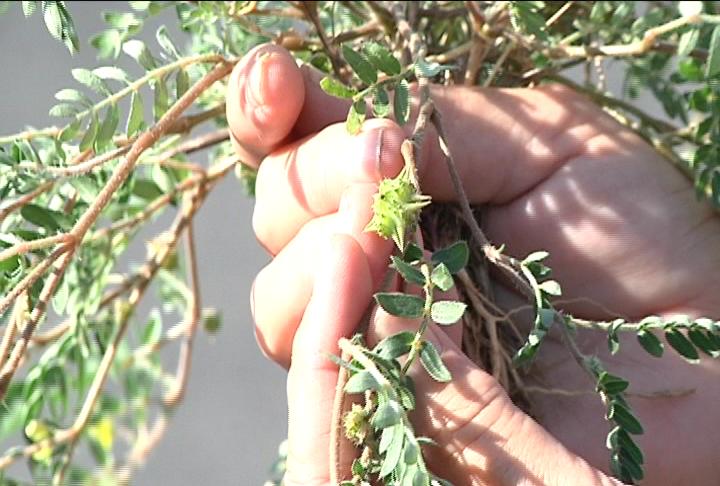 PASCO, Wash. -You may know them as Goatheads or Puncturevine. The thorns get into car and bike tires, shoes, and the plants spread like crazy.
The Franklin County Noxious Weed Control Board is organizing the Great American Tackweed Pull. Volunteers will meet at Chiawana Park July 13, a week from Saturday, break into groups, and then walk the trails and start yanking.
"The best thing is persistence in pulling it," says Robin Kusske at the Franklin County Noxious Weed Control Board. "You can pull one weed a day and get rid of anywhere from 200 to 5,000 seeds."
Homeowners also fight the Tribulus terrestris. Kusske says pre-emergent weed killers can help prevent the seeds from germinating, and grass and other ground covers will eventually squeeze out tackweed. But she says you've got to be persistent until you've scooped up all those thorns, which can live up to eight years.
For more information about joining the Tackweed Coalition, click here.