Kennewick Police Investigate Teenage Human Trafficking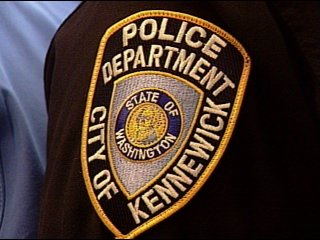 KENNEWICK,Wash. - Police are investigating a case of human trafficking involving multiple teenagers from Kennewick.
Police say 19-year-old Deepak Samra pressured a 15-year-old into having sex with a 30-year-old man. Officers say the three charged the man $60, and only gave the girl $10.
Police say a weeks later, Samra, his 16-year-old girlfriend, and a 14-year-old girl went to the 15-year-old girl's house to pressure her into sleeping with an older man.
Officers say when she refused, they assaulted her at the 7-11 on Clearwater and Neel, and fled in a green car.
After the 15-year-old girl then told police that Samra had taken nude photos of her to advertise for prostitution in Seattle, officers obtained a search warrant.
They arrested the 14 and 16-year-old girls at a home on the 3500 block of Hood Avenue. Police say the two now face charges of promoting commercial abuse of a minor, and second degree assault with intent to commit a felony.
Police arrested Samra and booked him into in the Benton County Jail for promoting commercial abuse of a minor and second degree assault with intent to commit a felony.
Kennewick Police Sgt. Ken Lattin says people may not think of the Tri-Cities as a place where prostitution happens, but it's a crime that occurs across the country.
"Prostitution is alive and well. It's still a growing industry. While we don't see them standing on the street corner, they are involved in the dark corners of homes, people's computers, arrangements are made for meets," said Lattin.
Officers say the case is still under investigation as they believe there could be more people involved.
If you have any information, call Crimestoppers at 586-TIPS or 1-800-222-TIPS.