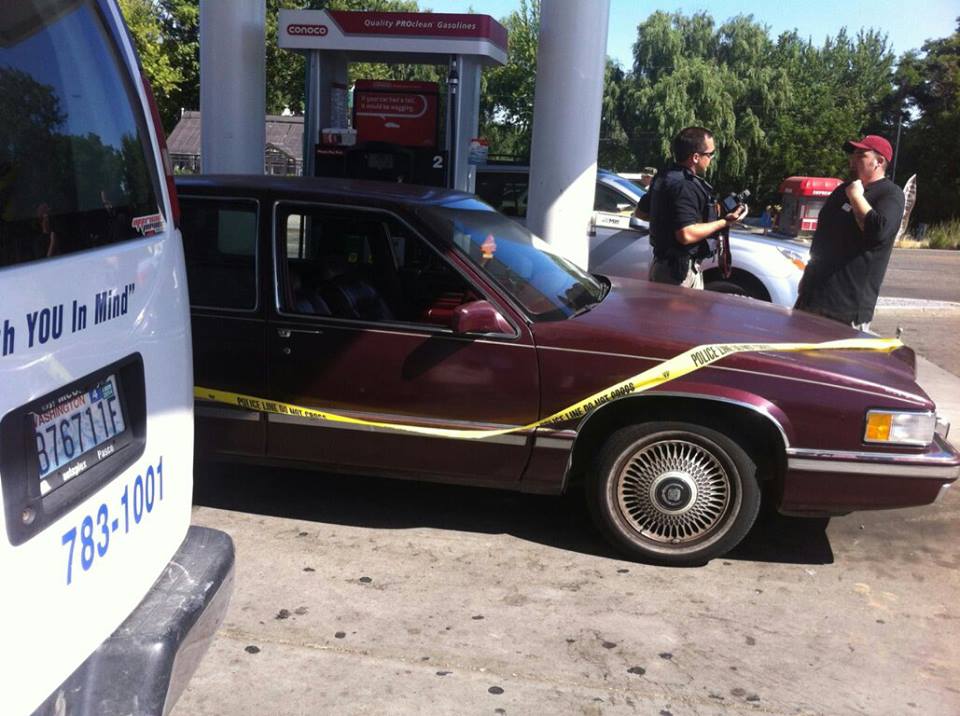 Courtesy: Josh Mckee
UPDATE/RICHLAND, Wash. -- Richland Police have released the names of those involved with an early morning homicide on Thursday.
Police say 19-year-old Joshua Hunt and 18-year-old John Young, both of Richland, lured 17-year-old Joshua Snapp, also of Richland, to Beardsley Road with the pretext of smoking marijuana.
Once they got to the location, Hunt and Young confronted Snapp about being an informant and money Snapp owed to Hunt. After the confrontation, Hunt and Young shot Snapp in the chest and the head.
Hunt and Young then drove to the Benton City area where they put several items into a back pack and threw them into the Yakima River. Young contacted the clerk at the Conoco convenience store and asked her to call 911.
Benton County deputies arrived and took the two into custody. Richland Police and Benton County Sheriff's Deputies found Snapp's body in the desert off of Beardsely Rd. He was pronounced dead at the scene.

After consultation with the Benton County Prosecutor Andy Miller, the two suspects were booked into the Benton County Jail on charges of Murder in the First Degree.

PREVIOUS COVERAGE:

RICHLAND, Wash. - Richland Police are investigating a homicide near the intersection of SR 240 and Beardsley Road in the Horn Rapids area.

Officers say three young men were in the area about 7:00 a.m. Thursday when an argument broke out and there was a fatal shooting.

Police say the suspect and a witness left the victim behind and drove to a gas station in Benton City. The witness asked a clerk to call 911 and Benton County Sheriff's Deputies arrived about 7:45 and arrested the suspect.
"The witness was able to get information to the clerk who was calling while they were otherwise engaged. The Benton County Sheriff's Office was able to quickly respond and take the individuals into custody," said Capt. Mike Cobb, Richland Police Department.

Police are still at the scene investigating the shooting. They have not released any names or ages of the people involved but, say it does involve at least one juvenile.