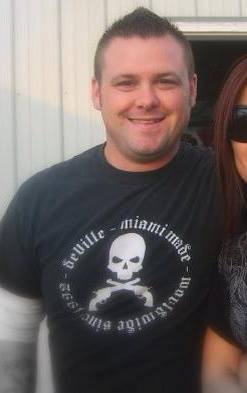 KENNEWICK, Wash. - A man from Kennewick remains in critical condition, in a coma after a motorcycle accident last month.
Benton County Sheriff Deputies say 31-year-old Cory Curtis crashed his bike on Clodfelter Road when an 80-pound dog ran into the street in front of him.
For the last few weeks, his family members have been raising money to cover medical costs while he's in the hospital.
They say the single dad doesn't have health insurance, and they're not sure when he'll wake up.
"It's gut wrenching," said Mike Nelson, Curtis's uncle. "Knowing that someone you love dearly is lying there, and after he wakes up from the coma, he could be just fine, then again he could be gravely disabled. Obviously as a family we're very concerned and worried about that."
If you'd like to help out, there are two Cory Curtis benefit funds set up at Gesa and HAPO credit unions.
His family is also accepting donation items for an upcoming fundraising auction event on July 13th.
For more information about how to donate or contact his family, click here. (https://www.facebook.com/pages/Cory-Curtis/541087715926885)