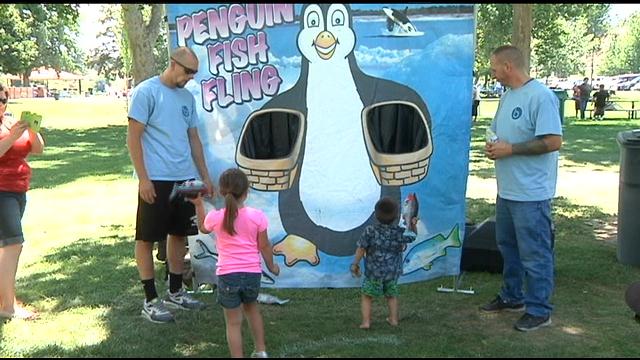 KENNEWICK, Wash. - Thousands around the nation spent their Fourth of July celebrating America's independence.
In the Tri-Cities, families are gathering at Columbia Park in Kennewick to enjoy kid-friendly fun. Some of the fun at the River of Fire Festival includes a petting zoo, games, and concession stands.

Organizers say the tradition gives people from across the region a positive community event to celebrate.
"Look at the kids that are happy and having fun. All the parents that are pushing strollers. Everyone is dressed up in their red, white and blue. Tonight they'll all have their light up ropes around their necks. They'll be oohing and awing as they see the fireworks," said Lori Mattson with the Tri-City Regional Chamber of Commerce.
Kennewick Mayor Steve Young even participated in the dunk tank.

Thursday night the River of Fire Fireworks Show begins at 10 p.m.