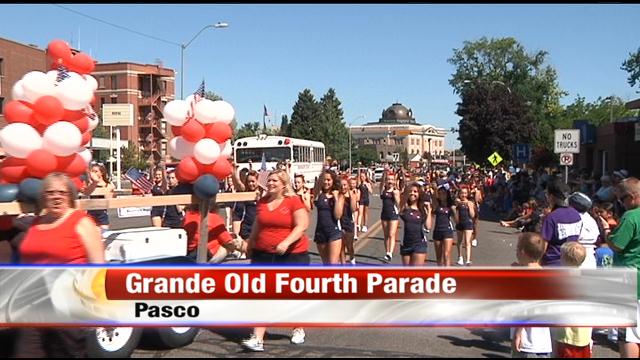 PASCO, Wash.-- Hundreds of people came out to the Grand Old Fourth Parade in Pasco Thursday morning. Families lined the streets from 3rd Avenue through Sylvester down to Memorial Park.
Cheer groups, bands, and tractors made their way through town tossing candy to kids and making lots of noise.
Some say it is family tradition they just can not miss.
"Just came out to enjoy the sunshine and the parade. This is his first parade," said Shana Issel.
"This has been an annual family event for many, many years. It's fun. It's fun for my kids and my grandkids. We just look forward to it every year," said Connie Gillispie.
Kids of all ages stocked up on candy. And parents say it is a highlight of their family summer fun.