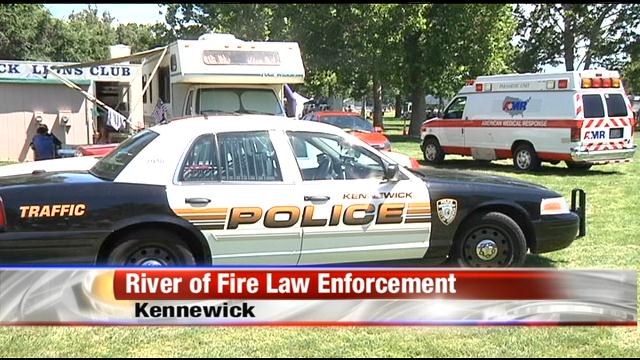 KENNEWICK, Wash.-- The River of Fire Festival at Columbia Park in Kennewick is filled with Fourth of July fun. And law enforcement is taking every precaution to keep it that way.
Kennewick police and Benton County deputies will be patrolling the park to keep it an alcohol-free area and confiscate any fireworks.
Officers say their biggest problems are missing children and people bringing in altered fireworks.
"People think that they're now a pyrotechnition and so they're going to take these fireworks, open them up and make a bigger bang. Now that becomes a bomb. So we will call up the bomb squad. It is very, very serious because we don't want anybody including our emergency responders injured," said Sgt. Ken Lattin, Kennewick Police Dept.
Lattin also urges parents to keep an eye on their kids at all times.
He says every year when it gets dark, several children go missing and law enforcement has to pull all their resources to find them.
Officers want the 10,000 festival goers to safely enjoy the park and fireworks show at 10pm.