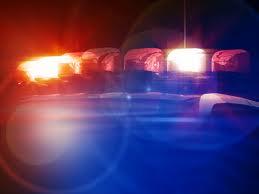 SUNNYSIDE, Wash. - Sunnyside Police say they've arrested two young men after uncovering a stolen weapon.
Police say they arrested 20-year-old Adam Munoz and a teenage passenger in his car after the two led officers in a brief chase across a church parking lot.
Police say they found a bag of ammunition inside the car.
Officers say they also found a loaded handgun nearby, that they believe one of the young men had thrown out of the car during the chase. Police say the teenager had stolen it out of Grandview a few days ago.