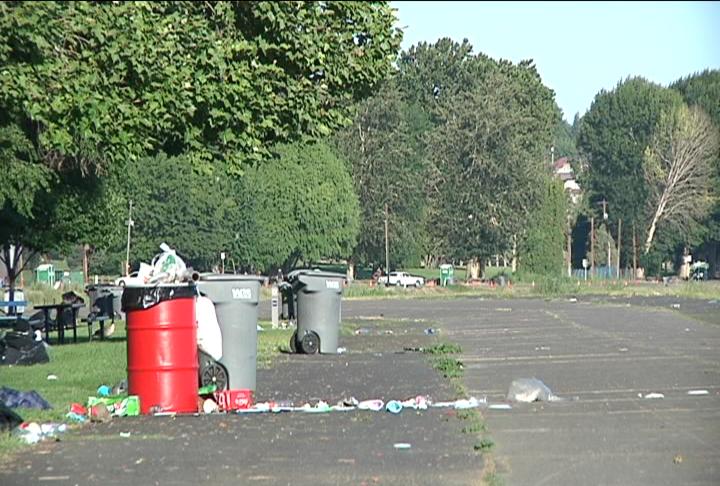 KENNEWICK, Wash. –After hosting the River of Fire fireworks display, city crews converged on Columbia Park at dawn Friday to pick up after Fourth of July revelers.
Workers say considering the crowds, the job wasn't too daunting. The crews say it appears most people picked up their own trash.
Clean up workers canvassed the park, filling dumpsters that weren't filled already. Workers say they didn't find anything unusual among the plastic spoons, broken lawn chairs and the spent fireworks, though one worker said he found a five-dollar bill in the grass.