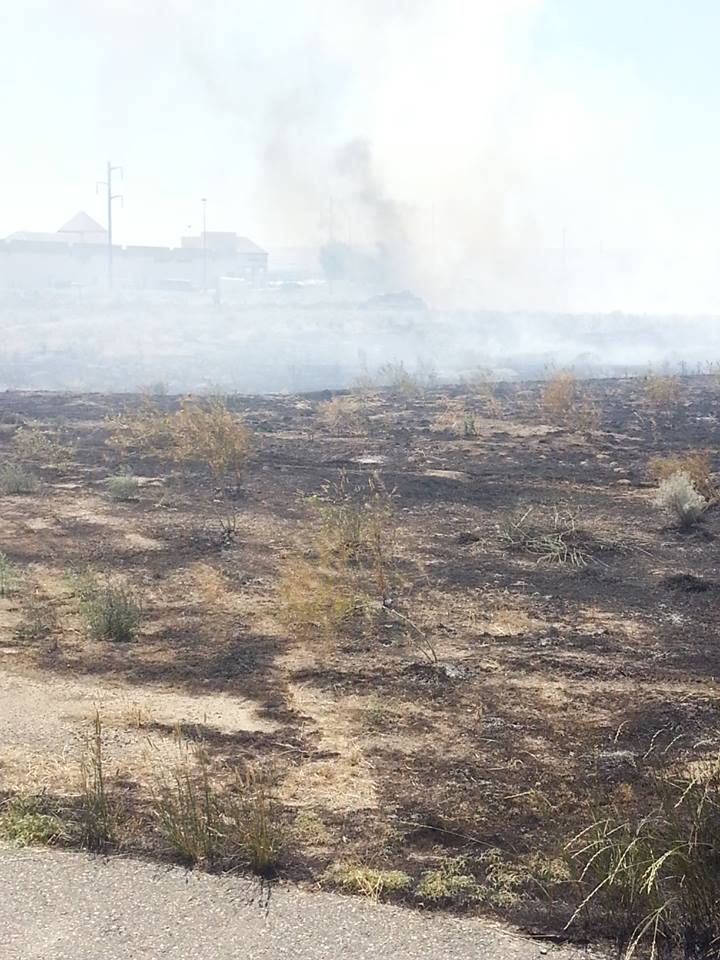 PASCO, Wash. - Pasco firefighters had to return to the scene of a fire Friday morning after the wind started it up again around 11:00 a.m.

The original fire started Thursday night and crews had the flare-up extinguished by 1:00 p.m. Friday.

The fire started in a field of brush just west of the Broadmoor Outlet Mall off Road 100 and I-182.
Firefighters say a total of five acres burned. They say fireworks started several small fires in the area last night but are not sure about the cause of this one.