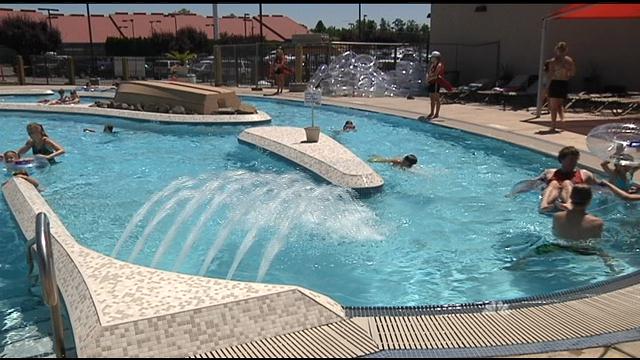 RICHLAND, Wash. - Families who use the Columbia Basin Racquet Club now have a new way to keep cool this summer.
The club's new Pelican Bay Water Play Park opened for business this week. The water park includes a lazy river and an interactive aquatic playground with dumping buckets, splashes, sprays and slides.

There is also a diving board and basketball hoops in the pool and a snack bar nearby.
"They don't have to leave the Tri-Cities, they can do it here. They don't have to go Moses Lake or Hermiston. They can just be here in five minutes and spend the day and feel like they were on vacation," said CBRC Aquatics Director, Cole Willis.
The water park is open from 11:00 a.m. to 8:00 p.m. during the week, 11:00 a.m. to 7:00 a.m. on Saturdays, and from 1:00 p.m. to 7:00 p.m. on Sundays.

You do have to be a CBRC member to use the park.