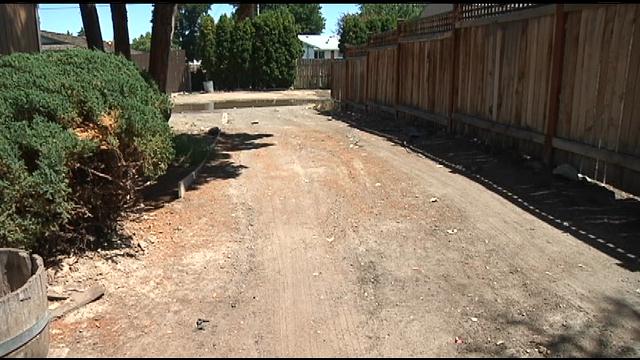 KENNEWICK, Wash. - Police say they easily solved a case of theft in Kennewick after a burglar made off with an unusual item from an abandoned Kennewick apartment. They just followed the trail of clues
After Noel Gallegos, 24, broke into a recently vacated apartment next door to his house Thursday and stole the oven. To bring it back to his home he dragged it around the back of the apartment building and into his back yard, all while leaving behind scratch marks on the pavement and a trail in the mud.

In addition, one of his neighbors had a clearly marked 24/7 security camera that caught some of the action.

Kennewick police say this kind of amateur theft is more common than one might think.

"Sometimes people will drop things. Sometimes they drop their ID at the crime scene, so it makes it a bit easier to solve those crimes. But, in this particular instance, just following the trail led to the suspect," said Kennewick Police Crime Specialist, Mike Blatman.
This was not Gallegos's first criminal act. He was booked for a warrant out of California initially. He could soon face charges for the recent theft.