Richland Teen Murder Suspects Appear in Court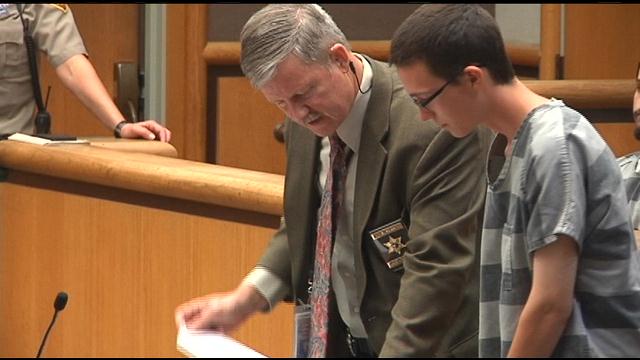 KENNEWICK, Wash.-- The murder suspects in Thursday's fatal shooting in the Horn Rapids area made their first appearance in court Friday.
19-year-old Joshua Hunt and 18-year-old John Young, who are suspected of killing 17-year-old Joshua Snapp, appeared in court Friday afternoon facing charges of first degree murder.
Court documents show that Hunt and Young took turns shooting Snapp in the desert off SR 240 and Beardsley Road Thursday morning.
Young told investigators that after partying together, the three teens went to smoke marijuana in the desert.
Young says an argument broke out about Snapp being an informant and owing money to hunt.
Documents show that Hunt then shot Snapp multiple times and then gave the gun to Young who shot Snapp in the head.
County prosecutor Andy Miller asked the judge to keep Hunt and Young in jail and the judge agreed there is probable cause to hold the suspects.
"This is true and accurate information based primarily on the interview with the defendant yesterday," said Miller.
"There is sufficient probable cause to hold the defendant," said Judge Robert Swisher.
Investigators say Young and Hunt drove away to Benton City where they threw a back pack containing their shoes and the murder weapon into the Yakima River.
Benton County deputies arrested Hunt and Young after Young told a clerk at a Benton City gas station to call 911 to report a shooting.
This investigation is on-going.
Hunt and Young will next appear in court on Wednesday.