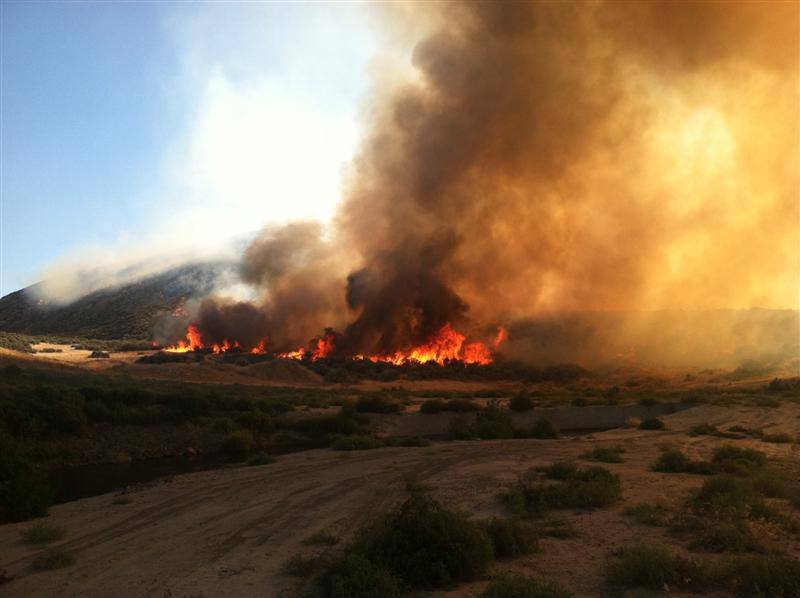 BENTON COUNTY, Wash.-- Benton County firefighters continue to investigate Thursday's fire in the Badger Canyon area that burned 1,000 acres.
Seventy firefighters fought the blaze near Webber Canyon and North Dennis Roads.
Firefighters say they contained the fire by 11pm, but crews stayed overnight to manage flare ups.
The fire threatened one home, but an irrigation canal and greenbelt around the home protected it from the flames.
Firefighters say the rough terrain and windy conditions in the area made it a difficult fire to put out.