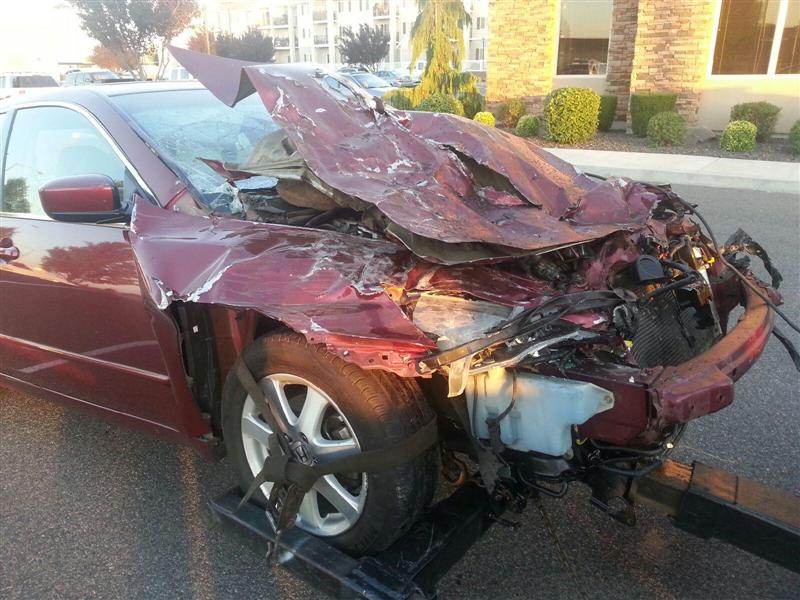 RICHLAND, Wash. -- Two people were taken to the hospital after a two vehicle accident in Richland Friday night.

Richland Police say a pick-up truck with a trailer was heading west on Gage Boulevard around 7:45pm when the driver turned left onto Bellerive Drive without yielding. His pickup truck was hit by a Honda Accord going east on Gage.

The 80-year-old Kennewick driver of the Honda and the passenger were taken to Kadlec Regional Medical Center with minor injuries.
The Moses Lake driver of the pick-up truck was checked out on the scene.
The pick-up truck driver was cited for failure to yield.
All involved were wearing their seat belts.