Richland Man Sculpts Trash Into Art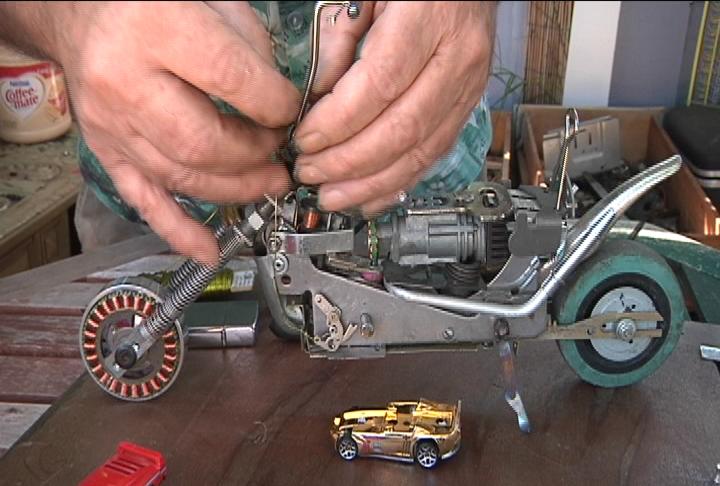 RICHLAND, Wash.- They say one man's trash is another man's treasure, but NBC Right Now found it can even be art. A man in Richland spends his time sculpting your trash.
After retiring from years of owning a hauling business, Ron Stricklin took some of the junk he used to move and started creating some trashy masterpieces.
"I just created a job for myself," said Stricklin who only recently started crafting these mechanical sculptures three years ago. He's been a tinker his entire life, but he didn't always consider himself an artist.
"No, but I had a knack for taking things apart," he explained. "What I do is I take it apart and I spread it out. I don't know what I'm going to build until I get there and until I start building something. So everything is a mystery to me."
It's all a mystery to his grandson Ricky Stricklin too. "He amazes me every time he points out little things that you don't notice, and his pieces actually move and work together. It's crazy."
Stricklin says he likes to show his grand kids his hobby and wants them to try it out themselves.
"I like playing with legos. I'm like a big kid. But these are like really hard legos to play with," said Ricky.
Finding the right piece to complete the sculpture is what takes Stricklin the longest. On average he says he can finish one of his little robots in about two days. When asked if he considers himself an artist he shrugs. He just likes to create.
"I create something so I must be creative."
Creative and productive; Stricklin says he hopes to make at least 50 more sculptures before he takes them to a craft fair to auction them off and maybe turn a profit from his hobby.