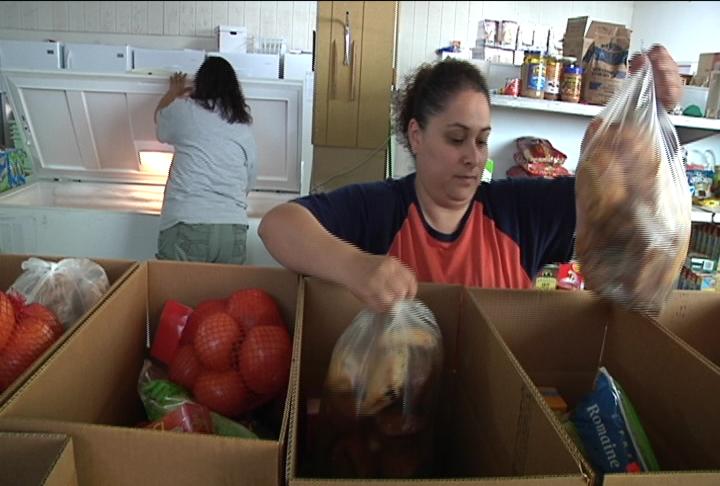 PASCO, Wash. -Salvation Army workers Monday packed box after box with bread, produce, and frozen food that they will pass out Tuesday to a growing number of needy families in Franklin County.
"We've been getting a lot of new clients within these couple of months," says Ana Avila, social services director. "We had a record food box day, 75 in one day, which is way more than what we usually give out."
The Salvation Army currently helps 350 families a month in Franklin County with food, clothing and other services. Avila says she expects about 100 more will sign up for help on Tuesday.
Demand typically increases in the summer, Avila says, because of the increased number of seasonal workers. This year, however, she says the Salvation Army has seen more working families come in for assistance.
To be eligible for food, families must live in Franklin County. Adults will need to bring with them identification with a current address.
The food and clothing distribution goes from 9-11 a.m. Tuesday, then from 1-4 p.m. The Pasco Salvation Army social service building is located at 310 North 4th Avenue.