Former State and Contract Liquor Stores Get Lifeline From Legislature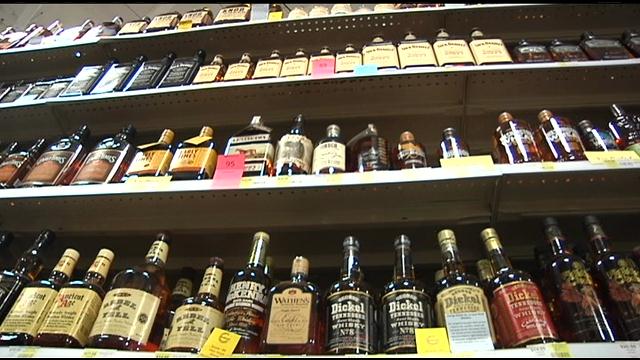 WEST RICHLAND, Wash. - NBC Right Now is checking up on the business of liquor and its fees. The few small liquor stores that are still in business are getting a bit of a break thanks to the state legislature.
"We had probably 35% of our sales that came from restaurants and bars before," said West Richland Liquor Store owner Kuo-Ying Frenzel.

When liquor sales went private Frenzel said she lost 90% of her bar and restaurant business.
"We just have to learn to live with less actually and cut our expenses," Frenzel said.

Legislators threw stores like Frenzel's a lifeline last week, though. The reason bars and restaurants stopped buying from small stores was a 17% resale fee that applied to them. Now, those former state and contract stores that are still in business are exempt from that.

"Hopefully we can capture some of them and get their business back. That is really an integral part of survival right now," Frenzel said.

"If they remove it for everybody, that means the grocery stores can sell to restaurants and also the world of Costco can sell to restaurants and Costco they traditionally have a 5-8% markup. They can come in and wipe everybody out," said Mid Columbia Wine and Spirits co-owner Mike Shemali.

Shemali's store still has to pay that 17% fee because they opened after sales went private. Mid Columbia Wine and Spirits only sells to bars and restaurants on an emergency basis.

"They have a budget they have to maintain, and so if they have to come to us for an emergency they blow their budget out of the water because it's more expensive for them to buy from us," Shemali said.

The problem is there are just two distributors for all of Washington and they are not required to pay that 17% resale fee. No matter what it's cheaper for bars and restaurants to buy from them.