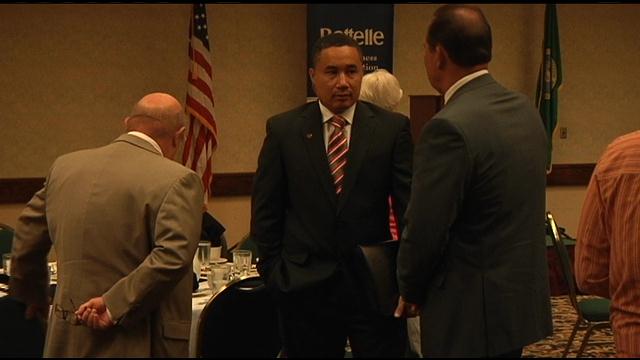 PASCO, Wash. - The new chancellor of WSU Tri-Cities, Keith Moo-Young, shared his vision for the university at the Pasco Chamber of Commerce's luncheon Monday.
Dr. Moo-Young has been the WSU Tri-Cities chancellor for one month now and Wednesday he told the Pasco Chamber of Commerce that he hopes to open the lines of communication in the university to bring the campus and the community together.

His vision is to keep education affordable for all students. He says he was happy to hear the tuition rates would not go up but says the community can also help.
"The community will definitely needs to step up in terms of providing scholarship opportunities for students, including programs to reduce the cost of education on campus," Dr. Moo-Young said.
Moo-Young says he would like to see the university continue to grow as a research institution and continue to give back to the community.