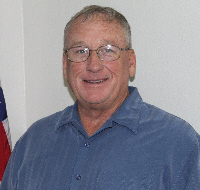 SUNNYSIDE, Wash. - The Sunnyside City Council has entered a contract with the new City Manager of Sunnyside.
Donald Day's contract consists of a starting annual salary of $110,000, 30 days of vacation, 80 hours of Executive Leave, 8 hours of Sick Leave per month, and benefits consistent with other City Employees, including Medical, participation in a deferred compensation plan, employee insurance, professional development, cell phone, and relocation and moving expenses.
Day says he's impressed with the selection process, and is excited to start work at his new job. He says he and his wife are also looking forward to making Sunnyside their home when they move from New Mexico.
Day's first day on the job is scheduled for July 29th.