Kennewick Police to Host 2015 Motor Officer Conference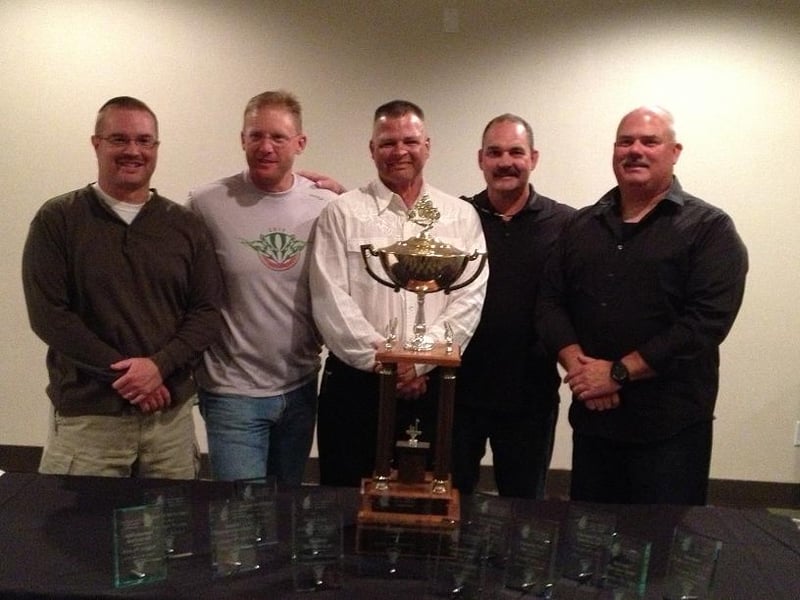 KENNEWICK, Wash. - The Kennewick Police Department will host the North American Motor Officer Conference in spring of 2015.
This annual conference is held by a local law enforcement agency in either Washington, Oregon, or British Columbia, and normally attracts about 150 officers. The purpose of the conference is to enhance training opportunities for law enforcement officers who ride motorcycles to keep them safer while on-duty.
The Kennewick Police Motor Unit made up of Officers Gaines, Bowe, Cooper, Howard and Sergeant Lattin, attended the NAMOA Conference this past spring in Victoria, BC.
Every member of the Kennewick Motor Unit won at least one award for a total of 12 individual competition awards, most significantly, the Overall Team Award. The award goes not only to the most proficient riders from one single agency, but to a group of riders from an agency that can also demonstrate the ability to work as a high performance team while negotiating hazards on the training course.
"Winning this award, representing the Kennewick Police Department, with our team of officers who are dedicated not only to the safety of our community but also to the safety of each other while riding police motorcycles makes us very proud", said Sergeant Ken Lattin. "We will now get the opportunity to host and train officers from throughout the Northwest in 2015 which is also a great honor that we are looking forward to."