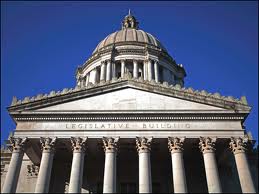 OLYMPIA, Wash. - One Washington state senator says lawmakers need a greater incentive to avoid multiple overtime legislative sessions.
Senate Majority Leader Rodney Tom, a Democrat from Medina, says he plans to introduce a bill next year, that would fine lawmakers $250 every day they go past the end of a regular legislative session.
Tom said he will also propose stopping lawmakers' $90-per-day per diem during special sessions, meaning they'd have to pony up their own money for meals and expenses.
The state constitution sets the duration of legislative sessions at 105 days in odd-numbered years and 60 days in even-numbered ones.