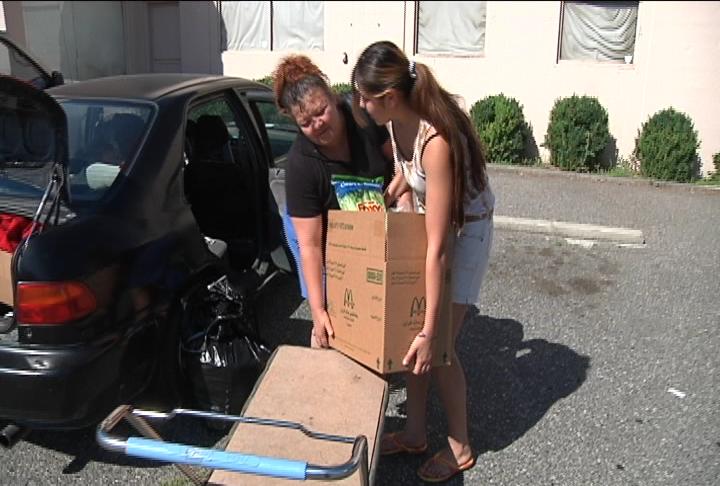 PASCO, Wash. -The Salvation Army invited needy families in Franklin County to visit its Pasco building Tuesday to pick up some clothing and a box of food.
They turned out by the hundreds.
Close to 400 families are registered to receive help at the Pasco social services building. Workers at the front desk say about 100 more people signed up during the food and clothing giveaway.
"We have more working families coming to us," says Major Julio Vasquez.
But while there seems to be no shortage of people needing help, the money only stretches so far.
"We still see this increase but we don't see the increase in donations, which is affecting our ability to continue helping, so we just do whatever we can with what we have."
The social services office in Pasco also helps families pay their utility bills, but Vasquez says the Salvation Army has already run out of money this year to help with those bills.