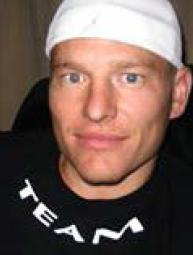 KENNEWICK, Wash. - CrimeStoppers is looking for a man they say is a violent offender.
Kennewick police say Bradley Prather, 29, is wanted for being a felon in possession of a firearm. They say he also escaped community custody.
Prather is 5'08", 160 lbs., with blonde hair, and blue eyes. He has "PRATHER" tattooed on his back.
Anyone with information can call CrimeStoppers at 586-TIPS or 1-800-222-TIPS.