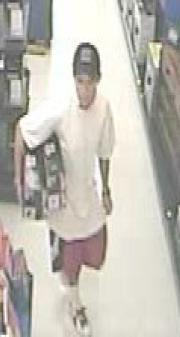 KENNEWICK, Wash. - CrimeStoppers is looking for two men accused of stealing from the Walmart in Kennewick.
Kennewick police say on July 11th, the two men stole a computer from the store around 3 a.m. They then drove off in a red car.
Anyone with information can call CrimeStoppers at 586-TIPS or 1-800-222-TIPS.