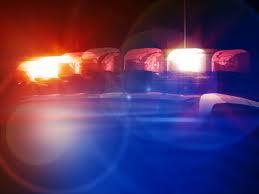 YAKIMA, Wash. - The Yakima County Sheriff's Office is looking for two men who deputies say are armed and dangerous.
Deputies say Friday morning, three men carrying guns forced their way into a home on 17000 block of Cottonwood Canyon Road, demanding money and gold. Deputies say after the three threatened the five people inside, they stole two of their cars and drove off.
The sheriff's office contacted Yakima Police, who were able to find both cars near 72nd Avenue and Nob Hill Boulevard.
After a brief chase, one of the cars crashed into a hay field, and police were able to arrest a 20-year-old Hispanic man. Officers booked him into the Yakima County Jail on robbery charges.
The two other suspects are still at large. Deputies say they're looking for two Hispanic men in their 20s; one about 5'4" and skinny, the second about 6'0" and 200 pounds.
Deputies say the car they stole is a 2004 yellow Dodge Ram pickup with Washington Wildlife license plate WD 01876.
If you have any information about the two men or the car, please contact Yakima Police or the Yakima County Sheriff's Office.