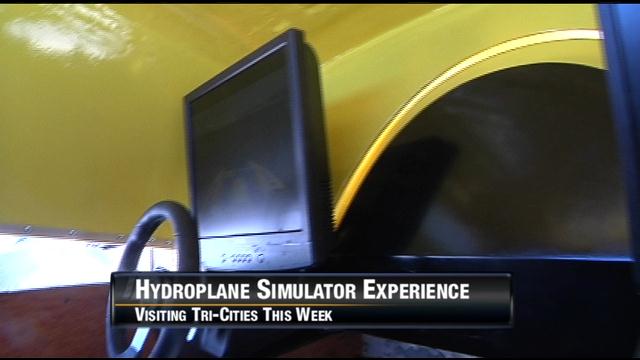 KENNEWICK, Wash. -- This week check out the hydroplane simulator experience. Fans can drive the boat like a video game, but it is inside a real grand prix hydroplane. Hopp Racing engineered its old boat into a cool new way for fans to get in the front seat.
"This is the first ever hydroplane simulation experience, and it's just a riot for everybody, said Bob Wright, Hopp Racing's spokesman. "The kids are having a ball of all ages. This is a very legendary boat, the old Buccaneer. John Leach won some championships with this 7-litre. The grand prix's have replaced the 7-litres these days. The Hopps got together, in fact this boat here is where Greg Hopp, who drives unlimiteds as well, a two-time champion in a row out here on the Columbia. He got his start in this boat before he went to unlimiteds."
Tuesday from 4 p.m. to 8 p.m. the hydroplane simulator will be at Baymont Inn & Suites. Wednesday from 12 p.m. to 4 p.m. it's at the pub.. Both are in Kennewick.