Law Enforcement for 2013 Water Follies Weekend
Claire Graham, KHQ Local News Anchor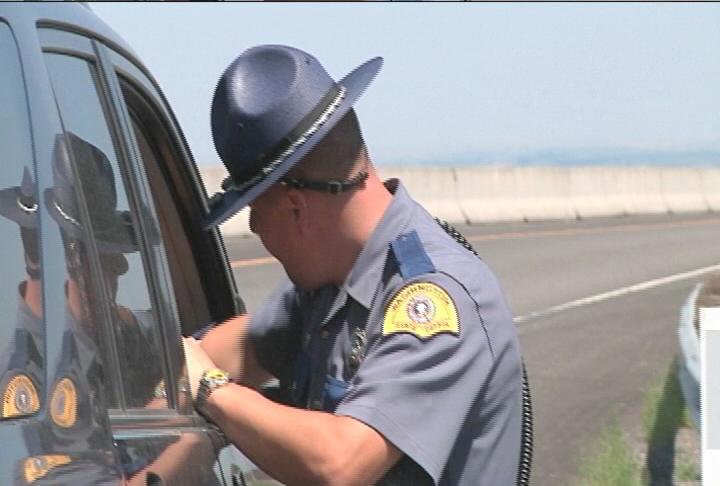 KENNEWICK, Wash. - After successful patrols at last year's Columbia Cup, this year's law enforcement will look similar; starting with extra officers beefing up patrols.
"We're very fortunate," said Sergeant Ken Lattin with the Kennewick Police Department, "that we're able to partner with West Richland Police, Richland Police, Benton County Sheriff's Department and even Yakima Police."
Police and Sheriff Deputies stay inside the park during boat race weekend, to focus on alcohol enforcement.
"Alcohol's always a concern," Lattin said, "people over consuming, or people fighting because somebody looked at their girlfriend wrong. Those things always happen so we're there to deter that, take enforcement action if we have to. Fortunately the last few years have been very minimal."
And officers hope to keep it that way. More problems happen when drivers -- especially drunk ones -- leave the park. That's where the Washington State Patrol comes in.
"We have our mobile impaired driving unit," explained Sergeant Brian Mihelich with the Washington State Patrol, "which is out motor home that'll be down at the park. And it'll be used as a command post and obviously for other agencies and State Patrol to bring DUI impaired drivers in there for the test so the troopers can get back on the road."
In addition to DUIs, troopers focus on traffic congestion, speeders, and accidents.
"We're changing things a little bit this year," Mihelich said, "we're not going to have troopers lined up at the park. We're going to have a couple troopers there to make sure traffic is flowing out and there's no problems, but we're going to be focusing on those areas where they're coming in and going out."
By working together, officers can do their best to ensure everyone's safety.
"We want people to make good choices. That's all we want" Lattin said. "Go down there and have a good time, I guess drink as much as you want, just know when to stop and most importantly have a plan how you're going to get home."
Long story short? Stay smart at Hydro Races, unless you want to face consequences.