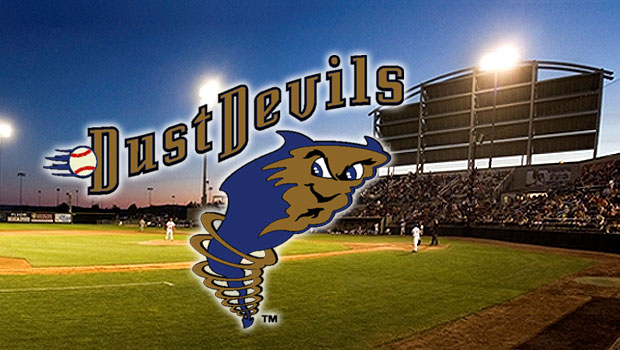 From Tri-City Dust Devils
The offense was held scoreless Thursday night as the Tri-City Dust Devils fell to the Vancouver Canadians 2-0. The loss eliminated the Dust Devils from playoff contention. In a low scoring game for both sides, Tri-City managed just four hits while Vancouver produced six. Tony Bryant was excellent in relief for the Dust Devils. The Kennewick native struck out the side in the eighth inning.
Jonathan Vargas will start the last game of the road series on Friday afternoon. Vancouver will counter with a fellow lefty, Northwest League All-Star Kyle Anderson. Tri-City returns home Saturday night to begin a three-game series with the Vancouver Canadians.