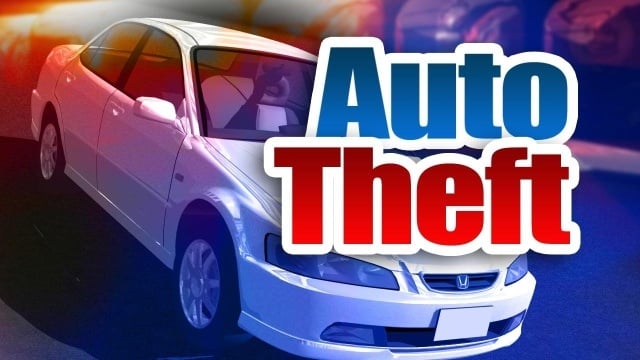 KENNEWICK, WA - Kennewick Police say they're looking for the people who stole three white cars Sunday night.
Police say Monday morning, a woman living on the 1000 block of West 4th Avenue reported her 2004 Chevy Trailblazer, license plate 789VMK, stolen. Officers say the Cynthia Perry-Rizzo last saw her car in her parking lot around 10 PM Sunday night.
Police say the second case of auto theft was off the 400 block of West 11th Avenue. Officers say Brandon Cushing reported his 2004 GMC Sierra pickup truck, Washington license plate B81525R, stolen. Cushing told police he had parked his truck on the street around 7:30 Sunday night.
The third auto theft, off the 50 block of North Edison Street. Officers say Eduardo Blanco reported his lowered 1993 Honda Civic Coup stolen Sunday night. Police say the car has purple and green stripes on the side, 15" GSR Blade rims, and license place number 930ZYU.
Through August of this year, officers say they have investigated 89 auto thefts in the city of Kennewick. Police say that's a 5% increase from 2012.
If you have any information about the whereabouts of these stolen cars or any other stolen vehicles, but want to remain confidential, you can call Crime Stoppers at 586-TIPS 1-800-222-TIPS.